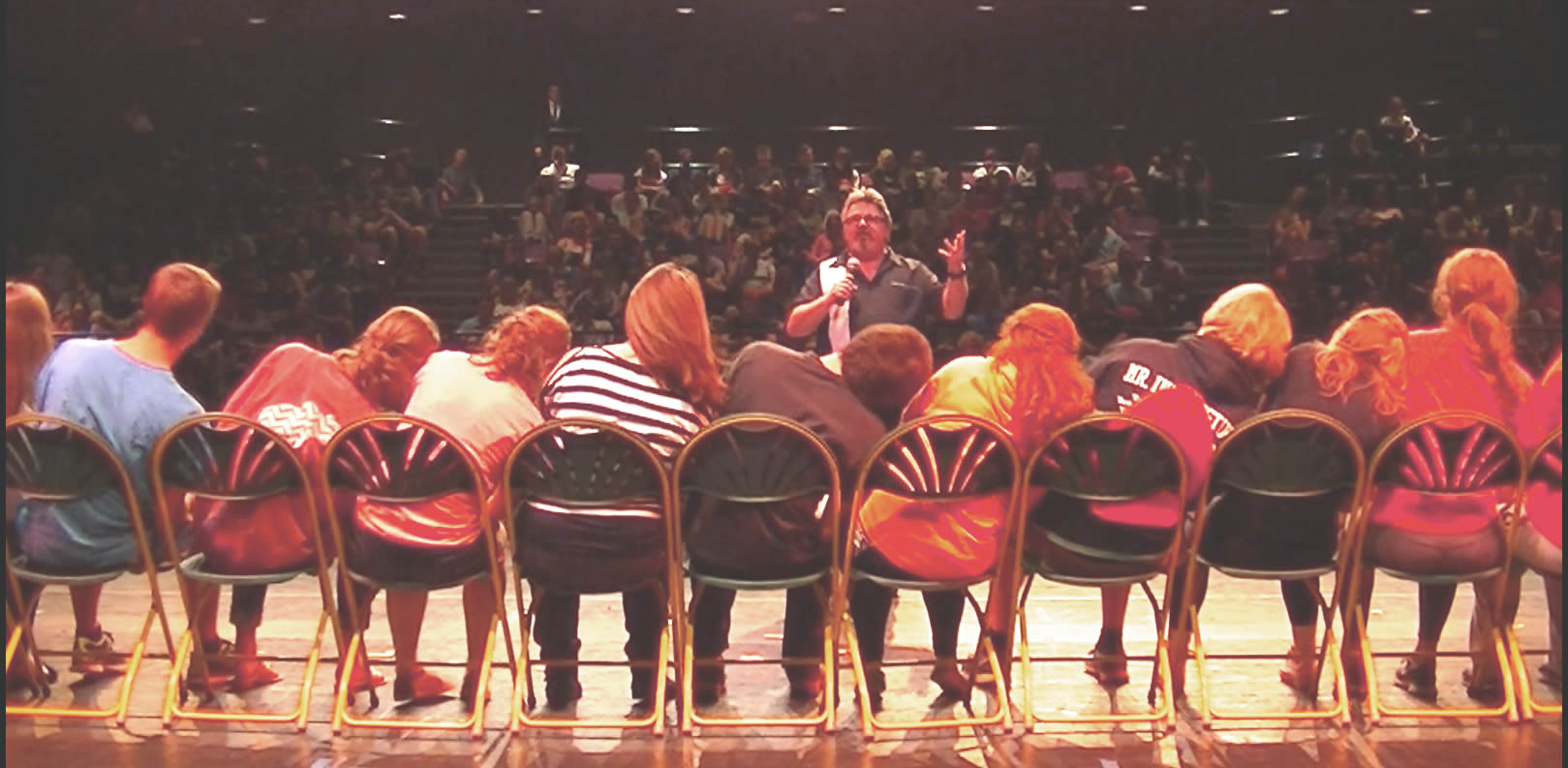 Campus Entertainment & School Events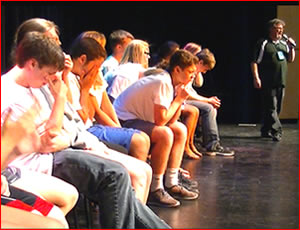 Comedy Hypnotist is great campus entertainment for colleges and universities!
Comedy Hypnotist, Greg Steele's show is a hilarious audience participation program. Pack your campus entertainment with fun and excitement. Your students become the stars of the comedy hypnosis show. Greg is a campus entertainer. This campus hypnotist show is one of the most interactive student activities available. The student volunteers actually have more fun than anyone during your campus activities event.
Appropriate clean school entertainment for all students
Finding popular college hypnotist entertainment that is safe, fun and appropriate for students isn't easy. Greg can help provide the right entertainment and create lasting memories. I provide peace of mind to entertainment committees and staff advisors knowing the students are participating in a safe campus entertainment activity.
Comedy hypnosis shows for school assemblies, grad nights and after proms
My comedy hypnosis show is the perfect student entertainment for a successful grad night or after-prom party. Student after-prom activities like casinos, bounces and others activities have a short entertainment value. My comedy hypnosis show is clean and non-offensive. Comedy hypnotist shows are the perfect interactive school entertainment. Comedian hypnotist Greg Steele will have them laughing in the aisles for 75 minutes. Greg Steele, can help in creating fun high school memories that last a lifetime.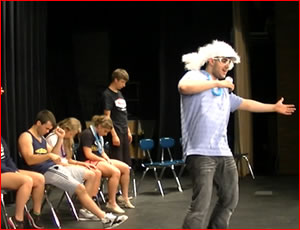 Campus entertainment headlines your college & Greek life venues
Pack your fraternity or sorority house event with fun. Fill your student activity center with this hilarious campus audience participation show with your college students becoming stars of the show. It's the best choice for interactive activities. The campus hypnosis show volunteers have more fun than anyone. Your house event will be a success with this fun comedy hypnotist show!
Appropriate comedy stage hypnosis Programs for after school organizations & fundraisers
Greg Steele's comedy hypnosis show is the perfect after-school entertainment. Greg is a hilarious comedy headliner for your fund raising event. High school bands, sport teams, activity clubs and other student organization can utilize popular comedy hypnosis show to help raise money.
Your next fundraiser can more successful utilizing Greg Steele, Comedy Hypnotist.