Keynote Speaker For Corporate Events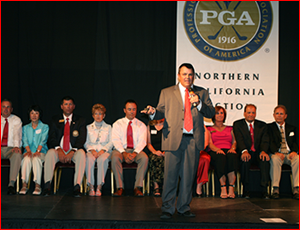 THE COMEDY HYPNOTIST SHOW CAN MAKE YOUR EVENT A SUCCESS
Comedy Hypnotist Greg Steele's fun show is the perfect after-dinner speaker for comedy hypnosis entertainment at conventions, corporate meetings, business seminars, retreats, award dinners, holiday parties, Christmas parties, corporate banquets, motivational speaker, fun participation for groups, inspirational speaker, banquets, meetings, college and campus events. This unique Comedy Hypnotist presents an interactive program which provides more laughs than a comedian or speaker. Comedy Hypnotist Greg ensures rave reviews from your staff, employees and guests.
YOU WILL HEAR YOUR AUDIENCE LAUGH AND APPLAUD
You will hear laughter from everyone as as you watch your friends and guests have fun and participate in this highly memorable comedy hypnotist program. You will feel the excitement of the moment unfold as imaginations blend with creativity in this high-energy interactive comedy hypnosis show.
NEVER WORRY ABOUT OFFENSIVE OR BLUE MATERIAL
Everyone enjoys a comedy hypnotist and a program with universal appeal. New and exciting hypnosis shows available with G and PG ratings for all types of banquets, meetings, seminars and other corporate events, colleges, campus student activities. Best of all, you never have to worry about offensive material. My comedy hypnotist programs are in good taste and I will always treat your audience with respect.
UNIQUE HEADLINER ENTERTAINER FOR COLLEGES AND CORPORATE ENTERTAINMENT
Breathe fresh air into your next event with fun and excitement from this hilarious audience participation comedy hypnosis show. Your guests become the stars of the show. Simply, one of the most interactive activities you could ever have. The volunteers may actually have more fun than anyone during your corporate event.
Book the perfect program for your event today!
SAFE AND APPROPRIATE ENTERTAINMENT FOR ALL CORPORATE EVENTS
Finding popular corporate entertainment that is safe, fun and appropriate for your guests isn't easy. I can help provide the right entertainment and create memories. I provide peace of mind to event planners and staff knowing their guests are participating in a safe after dinner program.
AFTER DINNER PROGRAMS FOR AWARDS BANQUETS, HOLIDAY PARTIES, BUSINESS SEMINARS
Comedy hypnotist is the perfect entertainment for a successful awards diner. My comedy hypnosis show is clean, interactive corporate entertainment that will have them laughing in the aisles for over 60 minutes.
SAFE ENTERTAINMENT FOR BUSINESS SEMINARS
Finding a successful interactive program that will be fun, safe and appropriate to highlight for your corporate event is hard work. Greg can help in creating memories that last a lifetime. It is a great reward for employees for an end of the year celebration.
HEADLINER ENTERTAINMENT FOR SEMINARS AND BUSINESS VENUES!
Create memories and your business event with a fun activity with this hilarious audience participation comedy hypnotist show with your clients and employees becoming stars of the show. The best in interactive fun as they have more fun than anyone during your corporate events with this fun filled hypnosis show!
PROGRAMS FOR ASSOCIATIONS ORGANIZATIONS & CLUBS
Greg Steele's comedy hypnotist shows are the perfect group entertainment for any event.